SRJ PIPING INDIA PVT. LTD |  S.R.JADHAV & CO. 
 SRJ GROUP is a diversified established company with over 35 years in expertise and knowledge in the piping industry. The services we offer mainly is under the banner of fire protection ,all types of industrial piping and heavy structural fabrication. Our passion and dedication to cater to the market is like none have done so far, approaching every project with integrity in craftsmanship and execution. We at SRJ do not compromise when it comes to quality, as we treat every project with the highest degree of detail. If you have any needs related to piping, you can be rest assured that you are in good hands and expect a smooth hassle free process when you do business with us.
ETHOS
Our mission is to combine the skills and attributes of our workforce with a commitment to effectively provide a professional and high quality level of service. The purpose is to fulfill the requirements of all our varied clients to their complete satisfaction and do it economically.
ETHICS
In caring for people, we look after the health and well being of those that work for us, with us and those we work for. We care about our company member's development both in and out of work. We respect all properties whether rented or private because we know the value it holds to someone.
COMMITMENT
We at SRJ believe in delivering beyond standards and to fulfill the needs of our clients in all ways possible so as to make it a smooth hassle free experience. Our word is our commitment and we will stand by it forever.
DRIVE
It all comes down to our core values which is Caring, High Standards, Making a Difference, Respect, and Empowerment. This is what keeps us going on and delivering excellence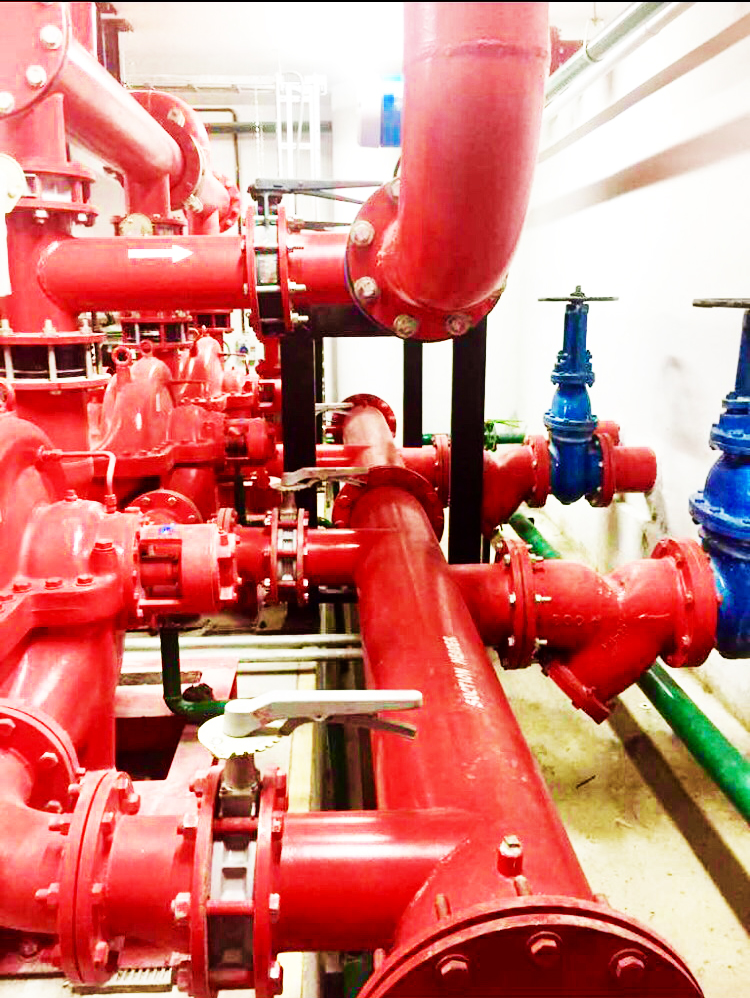 SRJ Piping India Pvt Ltd specializes in setting up dependable fire detection, fire alarm, and fire extinguishing systems. We've been protecting businesses from fires since the past 35 years. As one of the best fire protection system companies in Bangalore, SRJ Piping offers a wide range of turnkey solution custom-tailored to your business needs using our in house design team. With top notch engineers and professionals at our disposal, the SRJ Group always works at a rapid pace to finish the project at the earliest convenience, without ever compromising on quality. 
SRJ Piping meets all your process piping challenges with innovative solutions and unparalleled project planning, scheduling and capabilities.  We perform a multitude of functions including commercial plumbing and installation, repair and modifications of process systems. we work with any process piping material used in the manufacturing process and can assist our customers with  installation, material type selection, pipe installation design and application, system testing, pipe marking and identification.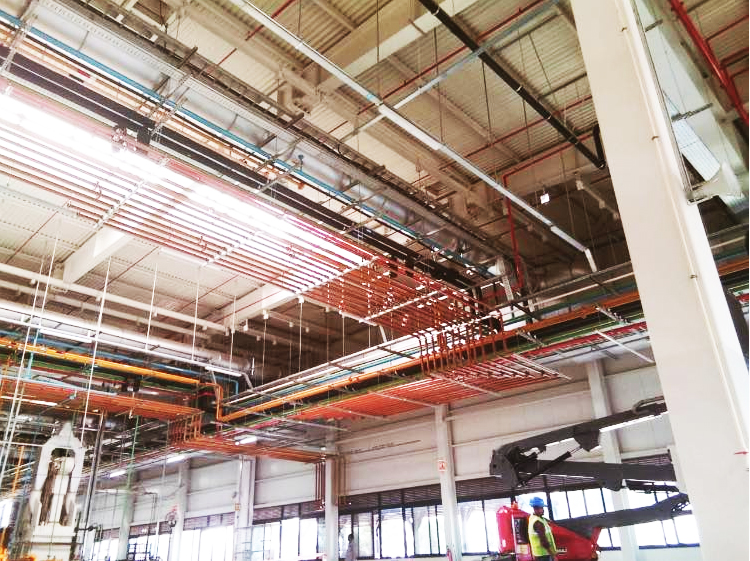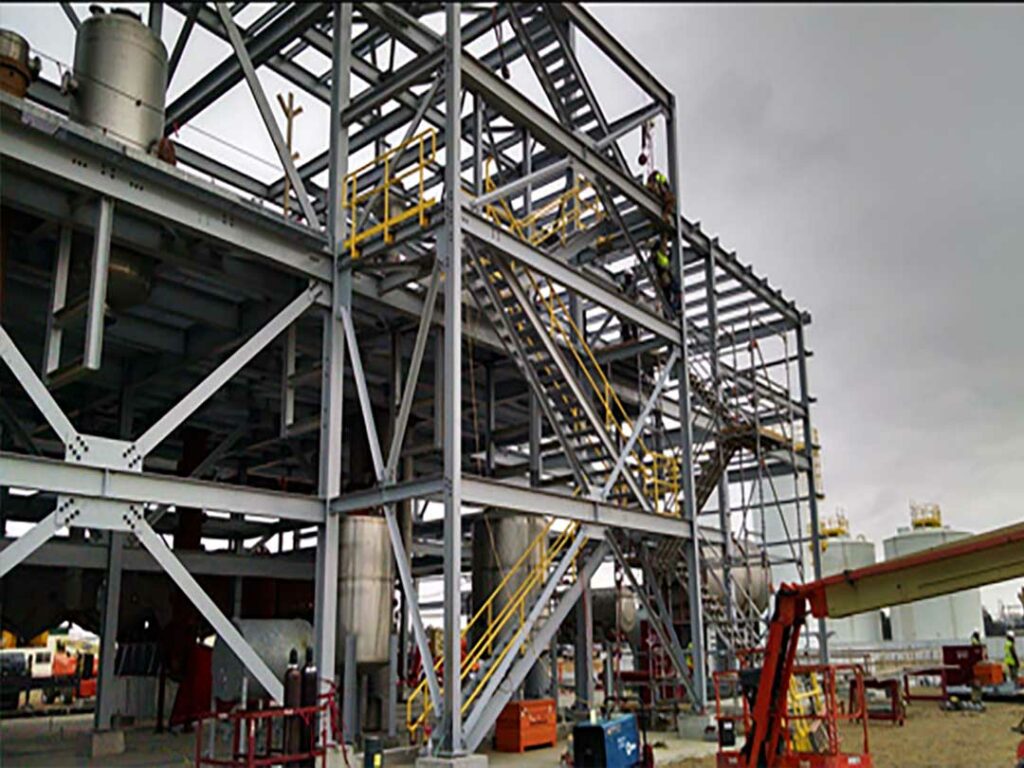 HEAVY STRUCTURAL FABRICATION
We at SRJ undertake sophisticated designing and execution of all sorts of structural fabrication tailored to specific needs. Our solutions are always centered around safety and the economy factor. Find out more by clicking the button below.
At SRJ we build relationships, We believe that people are just as important as process and we serve as your partner from day one, combining passion with expertise to deliver the right result for you. Our detailed oriented approach is seamless and holistic, comprehensive and thoughtful, adaptable and scalable. Our results speak for themselves.
Our approach towards any project is –
SAFE – safety isn't just about preventing injury, its about fostering a supportive, collaborative culture that puts people first. We support a comprehensive company wide approach with on-going education, evaluation, investment and accountability. We believe that every team member deserves to return home safely at the end of each workday – Our safety standards are non-negotiable
LEAN – From initial planning and design to executing on-site activities, our efforts with Lean produce measurable improvements, including less rework, higher quality, improved morale, and shorter schedules. It all leads to safer jobsites, lower costs, and increased value.
SEAMLESS –  Our dependable, professional, detail-oriented team members will assist you in identifying and managing risk, stewarding a tight budget, delivering exceptional quality, and allowing you to focus on what you do best while we handle the details of your project.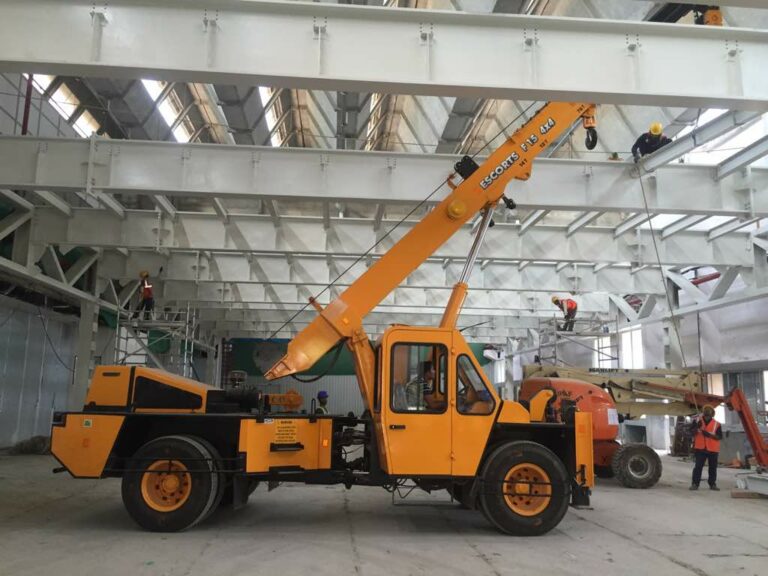 Affiliated with over 110 companies across India
We work with over 100 different companies supporting and collaborating jointly on several different projects.If you think your company works in a similar industry, give us a call today and we will see how best to take it up a notch. 
CONVOI INDIA PVT. LTD: We hereby declare that M/s SR Jadhav & Co., Bangalore has successfully completed the Project Bosch Rexroth India Ltd at Sanaand Ahmedabad. We are please and delighted with their project execution, thanks M/s SR Jadhav & Co., for their successful completion of project.
BOSCH LIMITED, BANGALORE: We hereby certify that M/s SR Jadhav & Co., Bangalore has successfully completed the project at TCI building. We thanks M/s SR Jadhav & Co., for their committed and proactive approach towards successful completion of project.
BOSCH LIMITED, JAIPUR We hereby certify that M/s SR Jadhav & Co., Bangalore has successfully completed the Fabrication & Structural works for Ja-103. We thanks M/s SR Jadhav & Co., for their successful completion of project.
Very pleased with the work carried out by SRJ group & SRJ piping Bangalore for our installation of fire hydrant systems at industrial hub peenya. We will definitely be coming back for future projects in the field.
Critical work carried out by SRJadhav&co at our factory in hindupur,the project was completed in timely manner and executed to high standard. We reccommend SRJ for any of your piping services.