heavy Structural Fabrication
We undertake all types of structural fabrication and machine hook-ups. Contact us for additional information. 
We at SRJ have successfully completed a wide range of high quality structural steel projects. We cater to the entire country and have carried out work in many states in India with top quality structural steel fabrication. We are qualified to take big projects and can work with you to deliver the super structures that you company desires.  Our drafting, design and fabrication detailing are performed with the most high tech, advanced equipment available today including Tekla, SDS and Autodesk Revit. Our completed projects stand as proof of the quality of our work, the fact that most of our clients retain enduring relationships with us is further proof that not only is our work top notch but also that our concern for our clients is of paramount importance. Some of the major work we carry out are Heavy steel structural bridges, Infra steel structure fabrication, Mezzanine floors, facades, Beams etc.
Types of structural fabrication we undertake:
Steel framework design and installation

Poly-house 
Steel beams and pillars erection 
Heavy material hookups and installation
Corrosion protection service
Fabrication Designing only (economical fee)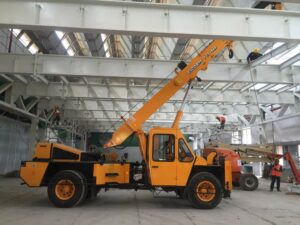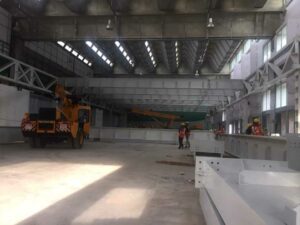 HEAVY STRUCTURAL FABRICATION PROCESSES:
Cutting -There are many way employed while executing this process. The old standby is the saw ,others now include plasma torches, water jets, and lasers. Dependent on the project requirement we use specific methods to best suit the project needs economically and quality wise.
 Folding – Some parts need to be bent. The most common method is a press brake (or brake press). It has a set of dies that pinches the metal to form a crease. This operation can only be performed in very specific cases due to the movement of the part and the possible shape of the dies. Designing for Lean manufacturing, though, can help prevent complex shapes that slow down production. Sometimes using two different types of fabrication processes or two different pieces fastened together works better than one.

Machining – This is the process of removing metal from a piece of material. It might be done on a lathe, where the material rotates against a cutting tool, or in some other cutting machine where a rotating tool is moved in a variety of ways against a stationary piece. Drills fall into this latter category. The range of motion of the cutting head is defined by the number of axes (i.e. a 3-axis machine).

 Punching – is the act of a punch and a die forming a 'scissor' effect on a piece of metal to make a hole in it. Obviously, the punch and die must be the same shape and size of the desired hole. In some cases, the main piece of material is kept, as in when holes are added for fasteners. In other cases, the piece that is removed is the desired product-this is called 'blanking'.
 Shearing – is the process of making a long cut on a piece of metal. It is, in effect, just like the action of one of those paper cutters with the long chop-handle. This is done on sheet metal.
 Stamping – is very similar to punching, except the material is not cut. The die is shaped to make a raised portion of material rather than penetrating.
 Welding – is the act of joining two pieces of metal together. A variety of types of welding exist for use in different applications and for the range of metals used in manufacturing.
We provide all the heavy duty fabrication equipment and tools. Our concerned team of dedicated employees like Machine design engineers, welders, project monitoring expert engineers etc. makes each product unique and advanced than the other. We believe in competing with ourselves, to up the level of service with every new project and hence each time we reinvent and come up with new ways to execute a job more efficiently and systematically. The equipments we use are highly tested and are of supergrade quality to attain maximum customer satisfaction.
We request you to trust SRJ for your projects fabrication where we will deploy our sharp minded professionals, skilled iron workers, and support staff for your structural steel project. We compete with ourselves to improve the quality of work at every step and at every project. Through our experience, knowledge and capabilities we offer full-service, from concept to delivery, Having an experience of more than 35 years has got us this far and we would like to request you to trust our company to deliver the best for you in shorter lead times and gets you to market faster with a quality product you can trust. All at a competitive price and this is our commitment to you.
Fabrication cost estimates
If you are interested in working with SRJ for any light or heavy structural fabrication design, installation, or service, we can provide you with a no obligation consultation. Our team members will draft a custom quote for your application. Prices will vary depending on the complexity of the system and the type of application. Request a quote from SRJ Piping today and we will respond within 24 hours to get your project started.
Corrosion protection services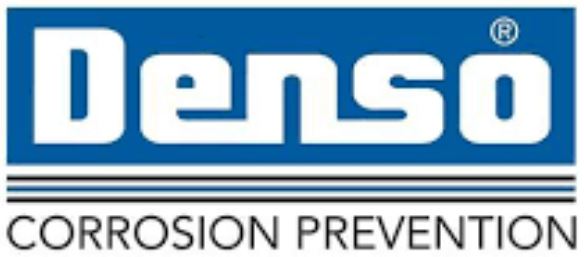 SRJ Group along with Denso  work along side to prevent and solve existing corrosion issues with piping and steel structures. We all know the huge costs incurred due to corrosion resulting in installation of new materials and added structural risks. With the use of patented technology Archco-Rigidon reinforced corrosion prevention systems to treat corroded pipes and steel structures, we are able to solve this issue once and for all. We also use petrolatum tape coating to wrap around the material to prevent and stop corrosion. We stand by our service and provide a guarantee of 20 years no-corrosion with the use of these intricate technology. Contact us for additional information about this particular service and we will provide the best solutionCorrosion protection service
What is structural steel fabrication?
Today architects and engineers use CAD to design complex structures with a lot of precision and detail. In order to meet these requirements, the steel has to undergo a fabrication process. This requires cutting, bending, and joining with the highest degree of accuracy. There are several ways in which each of these processes can be carried out depending on the material used, the size of the project, and the level of detail required.
2. What are few things to consider while dealing with steel fabrication?
Corrosion is one of the main aspects to deal with while steel is involved. Due to weathering and other environmental hazards. Hence regular inspection and maintenance is required. Another element to consider is Fire Resistant; steel doesn't catch on fire easily, making it a safe choice. However other materials within the building may result in fires. Very high temperatures caused by fires can weaken steel, causing it to soften and buckle. For this reason it's advisable to insulate steel used in the structure against heat damage. 
3. Does the material used vary? 
Yes, every project is treated individually with custom material and execution based on particular supportive requirement.
4. What is average project duration?
Project duration varies from one another based on the size of the project and materials required to execute. However, we at SRJ focus on executing a project in a timely manner and tend to finish it before due date
There are many companies out there that can provide these services or help clear buildings of fire department violations, but there are only a few that have the experience, availability and quality of service of SRJ as we are available to make repairs 24 hours a day, 7 days a week.Call us today for your repairs and maintenance with your Fire protection system to keep them in check and running beyond standards.