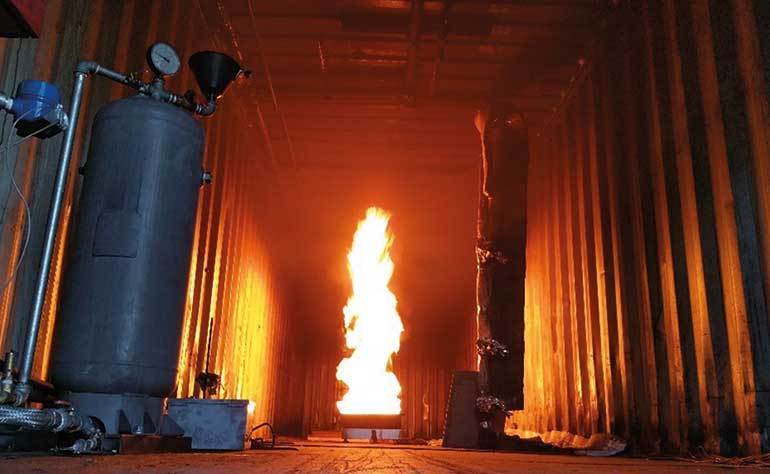 Whether it is a manufacturing factory, a vastly popular restaurant, or one's own home, maintenance inspections is a familiar exercise that is carried out at frequent intervals of time. The main goal of undertaking these periodic inspections is to ensure that the occupants of the building are safe at all times. While industrial facilities might undergo equipment inspection, restaurants are tested based on the level of hygiene and overall cleanliness. However, there is one common thread that runs through every such examination: the maintenance of fire safety devices such as fire extinguishers. The upkeep of fire extinguishers has proven to be essential because as they are often the first line of defense with regards to incendiary threats. Annual, professional surveys of a location's fire protection system guarantees the safety of precious lives and demotes the risk of your property going up in flames. Follow these simple yet crucial tips on how to avoid the failure of fire extinguishers in the face of a blaze.
Purchasing from right vendor
Contrary to popular understanding, fire extinguishers are intricate devices that need to be of a good quality in order to perform their intended function. That is why the first step to avoiding equipment failure is to approach a reputed supplier who also offers additional fire extinguisher services like SRJ Piping India in Bangalore.
All of us have casually walked past a fire extinguisher either at a place of work or in public spaces such as a mall. But have you ever wondered when was the last time someone checked it out to see if it was still operational? Routine check-ups on fire extinguishers are a must as they can become potentially dangerous when left abandoned.
Even distribution of fire extinguishers
Portable fire extinguishers are a great measure of protection against small fires. However, they might be rendered near useless if these extinguishers are inadequately distributed all over the facility. Remotely storing extinguishers also means that they are just as likely to escape maintenance inspections.
Avoid damage or mishandling
Of course, fire extinguishers might appear to be hard and long-lasting on the surface but this does not hold true. Even a small collision can cause damage to the fire safety device and potentially render it inoperable. The best way to prevent this from happening is to pick out a safe location for the fire extinguisher to be mounted.
Minimize environmental exposure
Given its material and its inner contents, a fire extinguisher can fail if it is exposed to harmful environmental forces or may be subjected to intentional damaging acts. Places which experience temperature fluctuations, increased UV ray exposure, humidity, or excessive vibrations are a no-go when it comes to installing a fire extinguisher.
These were a few basic steps that everyone should take in order to prevent the failure of fire extinguishers. Another useful tip is to hire experts and technicians to carry out the servicing work and who better to do this than SRJ Piping India – the pioneers of firefighting systems in Bangalore.